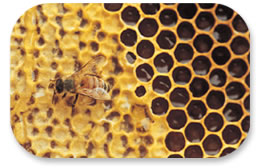 Treatments and Therapies
Smoking Cessation
"Nicotine is the most addictive substance used in our society, possibly more addictive than heroine".
-- C. Everet Koop MD, Former US Surgeon General
The New Leaf Stop Smoking Program is a dynamic, progressive program that combines the most current techniques to treat nicotine addiction. It is a six week program that combines acupuncture, behavioral changes about smoking and stress reductions techniques. It is a proven program to create a successful path to stop smoking - permanently!
"I was a pack a day smoker for thirty years. Each New Year's I tried to quit. It was always horrible, I even remember kicking the wall, but this program finally helped me quit without all the anxiety and mood swings as before. Now I don't even miss smoking."
-- Judy Ross, Program Participant
Nicotine dependency is responsible for 400,999 deaths each year, more than AIDS, homicide, suicide and motor vehicle accidents combined! Tobacco use is also the most preventable cause of cancer. Yet, even knowing these facts most smokers are unable to escape the bondage of tobacco addiction. Why? The answer is in the chemical action of nicotine combined with the emotional and social triggers that perpetuate the habit.
Many people rely on products or prescription to stop smoking. These products are helpful at easing the withdrawal side effects but do not offer any assistance in breaking the habits that trigger the desire to smoke. There are few stop smoking programs that address the triggers to smoking, however these programs do not deal with the side-effects of nicotine withdrawal such as cravings and anxiety.
This program can:
Reduce the anxiety that occurs with quitting smoking
Help change the triggers that compel you to smoke
Reduce cravings for tobacco
Increase your chances to quit smoking - for good!