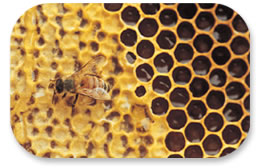 Treatments and Therapies
Chelation Therapy
Chelation therapy uses natural agents that bind (chelate) toxic heavy metals in the body. When the body is exposed to toxic heavy metals it eliminates as much of it as it can through urine or feces but often the body stores away some metals in bone, nerve cells and vital organs like the heart and liver. Most detoxification methods such as sweating, fasting or the use of "liver cleansing" herbs cannot remove heavy metals from the body. Chelating agents are needed to bind and remove the metals from their storage compartments.
There are many natural agents that are used in chelation such as succinic acid, chlorella or certain vitamins. A skilled physician will first boost the body's' nutrition to minimize side effects of chelation. Drainage homeopathic remedies may also be used to improve the elimination processes of the body.
Chelation therapy may be elected if the patient tests positive for toxic heavy metals in a provocation test. It has been very helpful in treating conditions caused by toxic metals such as fatigue, insomnia, anemia, neurological problems, depression, immune suppression and others.